Santino "Sandi" Governale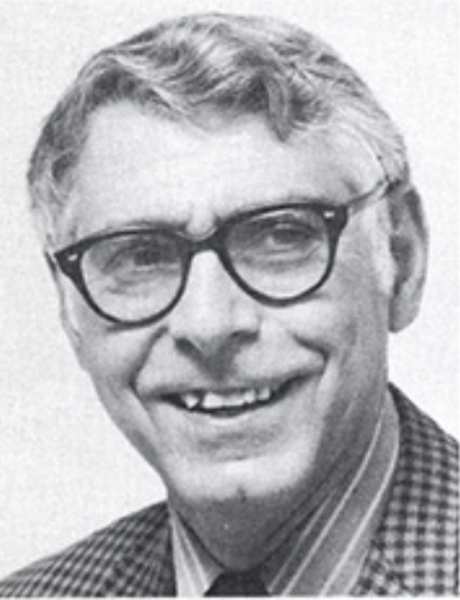 PVT in 603rd Engineer Camouflage Bn : HQ & Service Co
ASN#32815276
Born 1916 in NY, Died 2005
Artist
County of residence at enlistment: Bronx County, NY
Other residence(s): NY (Banhof Flag); Tenafly, NJ; Weston, FL; Sun City Center, FL
United States Army, European Theatre of Operations
Occupation before the war: commercial artists
College education before the war: Art Students League; National Academy of Design 2 years
Notes: final rank Specialist
Source: 603rd roster from Seymour Nussenbaum's scrapbook, June 1943; Photograph 91-14 GALP archive; photo from 1972 Industrial Arts Methods
Sandi Governale was born on January 27, 1916 in New York City, the fifth of eight children. His parents had both been born in Italy; in 1920 his father was working as a driver with a livery stable. He graduated from Haaren High School, a vocational high school in midtown Manhattan, and studied drawing and painting at the National Academy of Design and the Art Students' League in New York City. He was particularly interested in (and adept at) lettering, design, and poster art. He won first prize in a national poster contest in 1935 on the subject of "Greed: Destroyer of Civilizations."
In 1938 he married Josephine Pagliuca; they lived in Brooklyn while he worked as a commercial artist. When he registered for the draft, on October 16, 1940, he was working at Sudler & Haines, likely an ad agency. When he enlisted in the Army, on February 24, 1943, he was living in the Bronx and working as a commercial artist. As was true for many other New York artists and art students, he was assigned to the 603rd Engineer Camouflage Battalion, and served in Europe with the unit. He was discharged in the summer of 1945 with the rank of Specialist.
He and Josephine became the parents of a daughter, Sandra, born while he was overseas. After his return he continued his career as a commercial artist with several major ad agencies, and then became a package and label designer at Schenley Liquor Company.
He won more prizes—two for posters for the American Cancer Society and one for a poster promoting travel to France. (The latter appeared for two minutes in the opening title credits for the movie
To Catch a Thief
in 1955.) The Governales moved to Tenafly, NJ around 1950.
Sandi also continued to paint—in watercolors, oils, and casein, especially when he studied with artist David Friend in 1965. He won several David Friend Awards, a Jane Peterson Award for oil painting from the American Veterans Society of Artists, and a Merit Award from the New Jersey chapter of the American Artists Professional League for watercolor painting. He also held a show of his work at the Ahda Artzt Gallery in New York.
He was also an accomplished calligrapher. He designed 10 alphabets/typefaces in the 1960s and 1970s, and taught calligraphy at Tenafly Adult School. He also held a 1973 patent for a disposable palette (which included detachable sheets with labels for paint placement).
While living in Tenafly, Sandi was a longtime member of the Tenafly VFW Post. Sometime after his wife Josephine's death, he began a relationship with Jane Guarino, who remained his partner for the rest of his life. By 1996 they had bought a home in Weston, FL. Shortly before Sandi's death, they moved to Sun City Center, FL.
Sandi died on September 9, 2005, and his ashes are interred at the Arlington National Cemetery Columbarium.
Photo:
From 1972 article in Industrial Arts Methods (see below)
Sources:
1920 census ("Santo" is first entry on next page)
https://www.ancestry.com/discoveryui-content/view/87431059:6061?tid=&pid=&queryId=6ab9a8a6ebd89bbc1178a176e2aeef71&_phsrc=gRt3&_phstart=successSource
1925 New York state census
https://www.ancestry.com/discoveryui-content/view/16008813:2704?tid=&pid=&queryId=3285c372708e02ad8328163c0781125b&_phsrc=vEu2&_phstart=successSource
1938 marriage record
https://search.ancestry.com/cgi-bin/sse.dll?indiv=1&dbid=61788&h=214452&tid=&pid=&queryId=3285c372708e02ad8328163c0781125b&usePUB=true&_phsrc=vEu2&_phstart=successSource
1940 draft card
https://www.ancestry.com/discoveryui-content/view/195241465:2238?tid=&pid=&queryId=2946bf73f041db19e64cc95c7133d173&_phsrc=oiw2&_phstart=successSource
1943 enlistment record
https://search.ancestry.com/cgi-bin/sse.dll?indiv=1&dbid=8939&h=5464588&tid=&pid=&queryId=2946bf73f041db19e64cc95c7133d173&usePUB=true&_phsrc=oiw1&_phstart=successSource
1950 notice in The Record (Hackensack NJ) indicates they were living in Tenafly by 1950
https://www.newspapers.com/image/489426295/?terms=santino%20governale&match=1
1955 title sequence from To Catch a Thief showing poster he designed
https://www.youtube.com/watch?v=a_UW5_NXdMo
1972, Industrial Art Methods (typeface notes and photo)
https://www.marksimonson.com/notebook/view/industrial-art-methods-december-1972
1973 patent for a disposable palette
https://books.google.com/books?id=PGcbAQAAMAAJ&pg=PA1532&lpg=PA1532&dq=sandi+governale&source=bl&ots=A4DDP9IFFA&sig=ACfU3U31T8jlpJ1hL55-HdYQLxKcwD58oQ&hl=en&sa=X&ved=2ahUKEwjs2NOv98XyAhXIUt8KHXjOAUs4ChDoAXoECA4QAw#v=onepage&q=sandi%20governale&f=false
1996 US public records index
https://www.ancestry.com/discoveryui-content/view/390220485:1788?tid=&pid=&queryId=2946bf73f041db19e64cc95c7133d173&_phsrc=vEu3&_phstart=successSource
2005 Social Security applications and claims index
https://www.ancestry.com/discoveryui-content/view/23209048:60901?tid=&pid=&queryId=3285c372708e02ad8328163c0781125b&_phsrc=vEu2&_phstart=successSource
2005 Social Security death index
https://search.ancestry.com/cgi-bin/sse.dll?indiv=1&dbid=3693&h=76195662&tid=&pid=&queryId=3285c372708e02ad8328163c0781125b&usePUB=true&_phsrc=vEu2&_phstart=successSource
2005 VA death record
https://www.ancestry.com/discoveryui-content/view/5603918:2441?tid=&pid=&queryId=3285c372708e02ad8328163c0781125b&_phsrc=vEu2&_phstart=successSource
2005 Find a Grave record
https://www.findagrave.com/memorial/33470679/santino-governale
2005 obituary in The Record (Hackensack NJ)
https://www.newspapers.com/image/501896323/?article=b9b0e8e4-7668-46e1-9511-a023ee0cff6d
2005 same obituary on legacy.com
https://www.legacy.com/us/obituaries/northjersey/name/santino-governale-obituary?pid=15106095
Mutual Art website; examples of artwork
https://www.mutualart.com/Artist/Santino-Governale/8CF0D8A2B84F2FC4
Ask Art artist biographies (free on Fridays)
https://www.askart.com/artist/Santino_Sandi_Governale/11284551/Santino_Sandi_Governale.aspx
Typefaces he designed
http://www.klingspor-museum.de/KlingsporKuenstler/Schriftdesigner/Governale/SGovernale.pdf