Operation DALLAS
2-10 November
Another part of XX Corps final action against Metz was the secret move of the Corps artillery to a support position behind the 90th Infantry Division's main effort. The 23rd also had a hand in this. From 2-10 November, Operation DALLAS maintained an extensive display of dummy guns and flash devices in the old XX Corps artillery area around Jarny, France.
DALLAS did not attempt to support the deception by myth alone. The phony artillery brigade was not completely phony. Every battalion was reinforced by at least one battery of real shooting pieces. One battalion had a battery of captured German 88s. The Dallas battalions were built around the gun batteries and expanded to regular size by the addition of rubber dummies and flash devices. In all, the XX Corps supplied over 500 men and 12 guns to replace 2,230 men and 48 guns. The 23rd taskforce consisted of 195 men, 36 dummies and art flashes.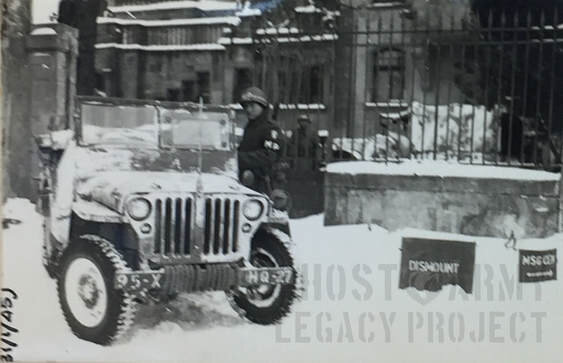 The same tempo of harassing fire was maintained as before. Mock flashes were synchronized with the fire orders to give the effect of battalion concentrations. Patrolling and adjustment of fire by liaison planes was continued. Real Corps units departed secretly and at night. DALLAS used no sonic and no radio deception.
There is no positive evidence that the Germans were fooled by DALLAS, but, as usual, there were plenty of Americans who were completely hoodwinked.