The Latest from Us
Citizens Coinage Advisory Committee Makes Recommendation on Gold Medal Design
Friday, November 18, 2022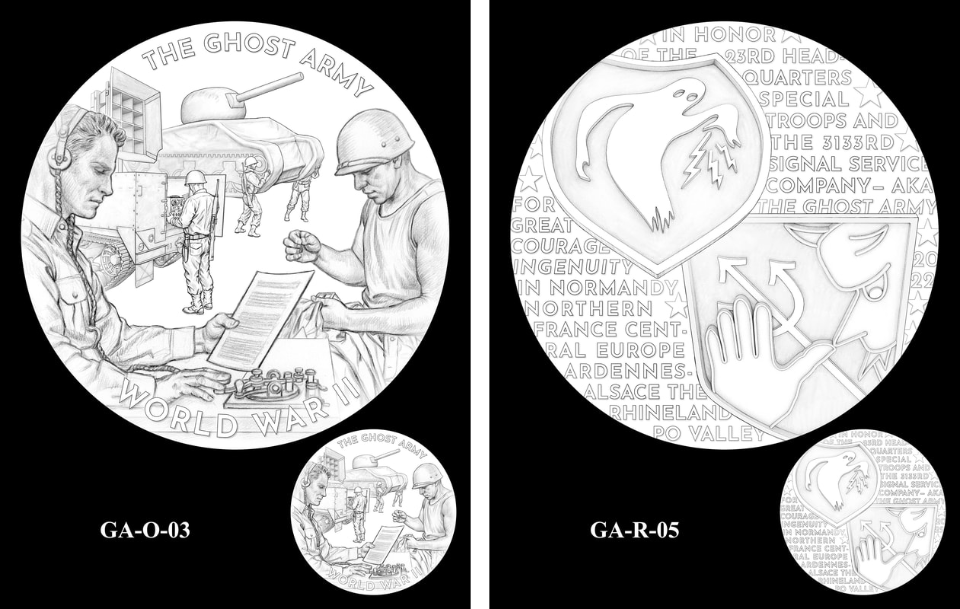 The Citizens Coinage Advisory Committee, which advises the Secretary of the Treasury on the design of all US coins and medals, has made a recommendation for the design of the Ghost Army Congresional Gold Medal. The committee reviewed a portfolio of 16 candidate designs for the front and back. Committee members enthusiasticly endosed the reccomendations of the the three liaisons designated by Sen. Markey and Rep Kuster (Rick Beyer, Roy Eichhorn, and Stephanee Leech) and voted unaimously to recommend GA-O-03 for the obverse and GA-R-O5 for the reverse.
These designs display the four types of deceptions the Ghost Army employed, the campaigns in which they participated, and the unofficial emblems of the 23rd Headquarters Special Troops, which operated in Northern Europe, and the 3133rd Signal Service Company, which operated in Italy. (Both emblems were designed by soldiers of the respective units.) The CCAC also recommended that the words "Act of Congress 2022" be added to the obverse, which repreentatives of the Mint said could be done with bo problem.
"I wish to express my heartfelt thanks to each and every artist for their gorgeous designs," said liaison Stephanee Leech. "They were all awesome and made choosing our final recommendation a formidable task."
Here are all the candidate designs.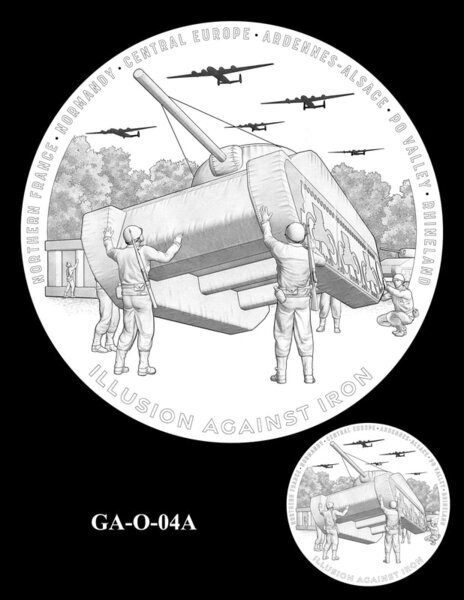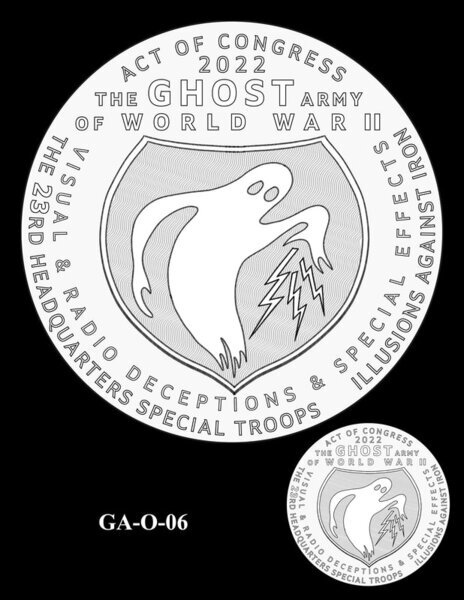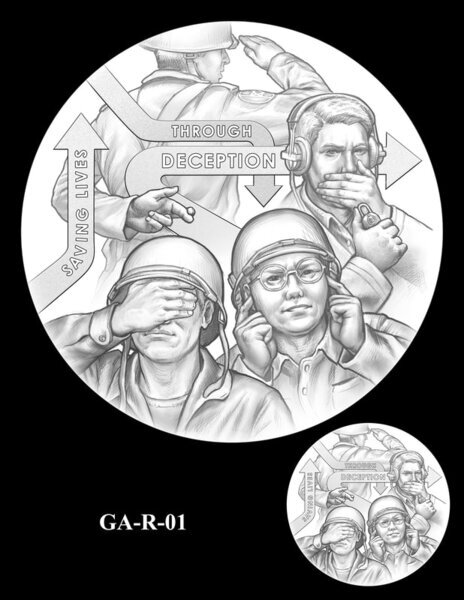 The Commission of Fine Arts will review the designs on November 17 and make their own recommendation. The final choice will be made by Treasury Secretary Janet Yellin.
Once the Secretary of the Treasury has selected a final design, the Mint will slot it for production. It will be up to the Speaker of the House when to schedule an official ceremony at which the gold medal will be preented to the Smithsonian.
The Congressional Gold Medal is Congress's utmost expression of national appreciation for distinguished achievements and contributions by individuals or institutions. Dating back to the American Revolution, The Congressional Gold Medal is the highest distinction Congress can bestow.