George Daley Letters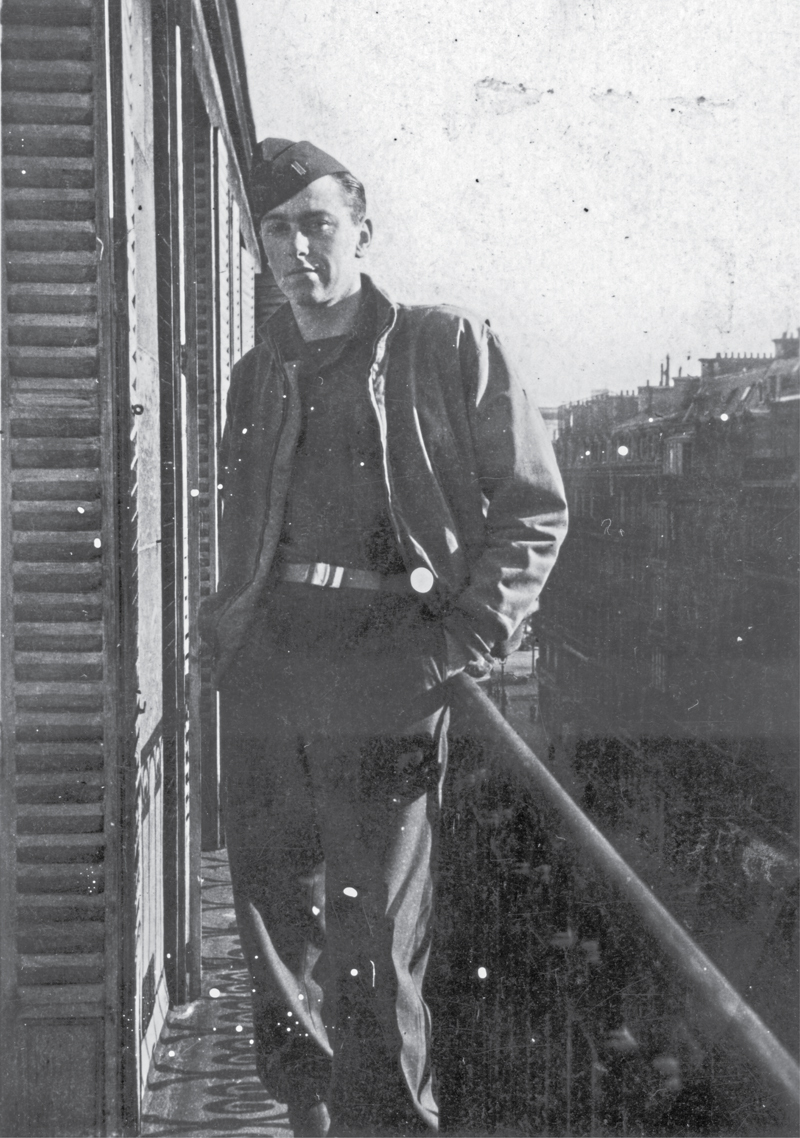 George Daley was born on January 18, 1922 in Hyde Park, VT, the oldest of three children. His father, who had served in the Cavalry during the Spanish American War, was a mechanic and later owned his own garage.
George graduated from Lamoille Central Academy in Hyde Park in 1939, and went on to study mechanical engineering at the University of Vermont, where he ran track, was a member of the rifle team, and was involved in various student military units. He graduated in January, 1943, one of many young men studying at US military academies and colleges who graduated in January that year to allow them to enlist earlier.
George enlisted in the Army on February 11, 1943, and started his career at Fort Devens in Ayer, Massachusetts, summarizing his movements in letters to his parents in Vermont. Fort Devens was a recruitment reception center, where they "give a few lectures and supply the uniforms." (Daley letter, 2/14/1943). On February 21, 1943, George wrote that he was now in Fort Belvoir, Virginia, where he was doing training exercises: "We've fired the .30 caliber machine gun and the new Garand. The other day we put up a couple of bridges. We had a course in making tank obstacles and laying mine fields." (Daley letter, 3/21/1943) On May 10, 1943, he wrote that he was "going to Fort Crook Nebraska for 8 weeks at the ordnance auto school. From Fort Crook I'm going to Fort Leonard Wood in Missouri. At Fort Wood I'll be in the Engineer Replacement Training Center - it's the same thing as recruit training. I'll probably stay there only long enough to get assigned to an outfit." On July 28, 1943, he wrote that he was "shipping out for a new post this afternoon - I don't know as yet where I'm going." His next letter, on July 30, 1943, revealed that he had been assigned to the 293rd Engineer Combat Battalion in Camp Gordon, Georgia.
On September 11, 1943, George wrote that he was "at Camp Forrest, Tenn. going to an umpire's school." But that was a short-term assignment; one week later, he wrote that he was "leaving for desert maneuvers ... [I] got a chance to umpire for a week before they relieved me and sent me back to my company." On September 28, he wrote, "We came through Tennessee, across the Mississippi, across Arkansas and Oklahoma. From there we crossed the Texas 'panhandle' to New Mexico. Sunday morning we were in El Paso, Texas. ... From El Paso we crossed New Mexico and Arizona. We left our train in Yuma, Arizona and rode by truck to our present area ... in California." On December 11, 1943, George wrote, "We just came back from 3 weeks of maneuvers which took me through California, Nevada and Arizona." George stayed in the Desert Training Center until April, and his new assignment with the 406th Engineer Combat Company was revealed in his letter on April 14, 1944.
George served with the 406th in the European theatre as a lieutenant. His first letter in England was dated July 7, 1944. He was in France by the time he wrote his July 23, 1944 letter, and in Luxembourg by the time he wrote his October 2, 1944 letter. He returned to the United states in August of 1945.