Tompkins Diary : 1945 Entries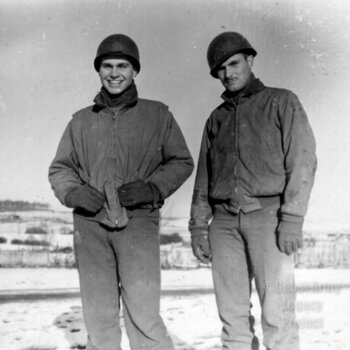 The unit moves between France and Germany during this time.
read more
The unit travels from France to Luxembourg in April, and into Germany. They return to France in June, and head to Le Havre where they take a ship back to the United States. They arrive in Virginia Beach on July 2, and the diary ends on July 5 when he finally gets home.
read more