The Secret Diary of Sgt. Robert Tompkins
Sgt. Robert R. Tompkins, member of the 4th Platoon in Company B of the 603rd Camouflage Battalion, kept this account of the battalion's activities on random dates between January, 1944 and July, 1945. The original diary was a very small book, consisting of 56 pages and measuring 2 inches by 3 inches.
Upon returning to the United States in July 1945, Bill Blass' mother, Ethel, offered to decipher the tiny writing and put it in typewritten form. This web version of the diary's contents was prepared from a PDF of the typewritten pages in 2020. Some typographical errors and misspellings have been corrected in this online transcription for ease of reading, and some commentary explaining terms was added in square brackets. Any links that appear have been added by the Ghost Army Legacy Project to provide context and additional information.
Most of the photos are from the Bob Tompkins Collection of the Ghost Army Archive. Tompkins paintings and sketches are reproduced courtesy of the Anne S.K. Brown Military Collection at Brown university. For permission to reproduce photos or publish diary excerpts, send an email to office@ghostarmy.org.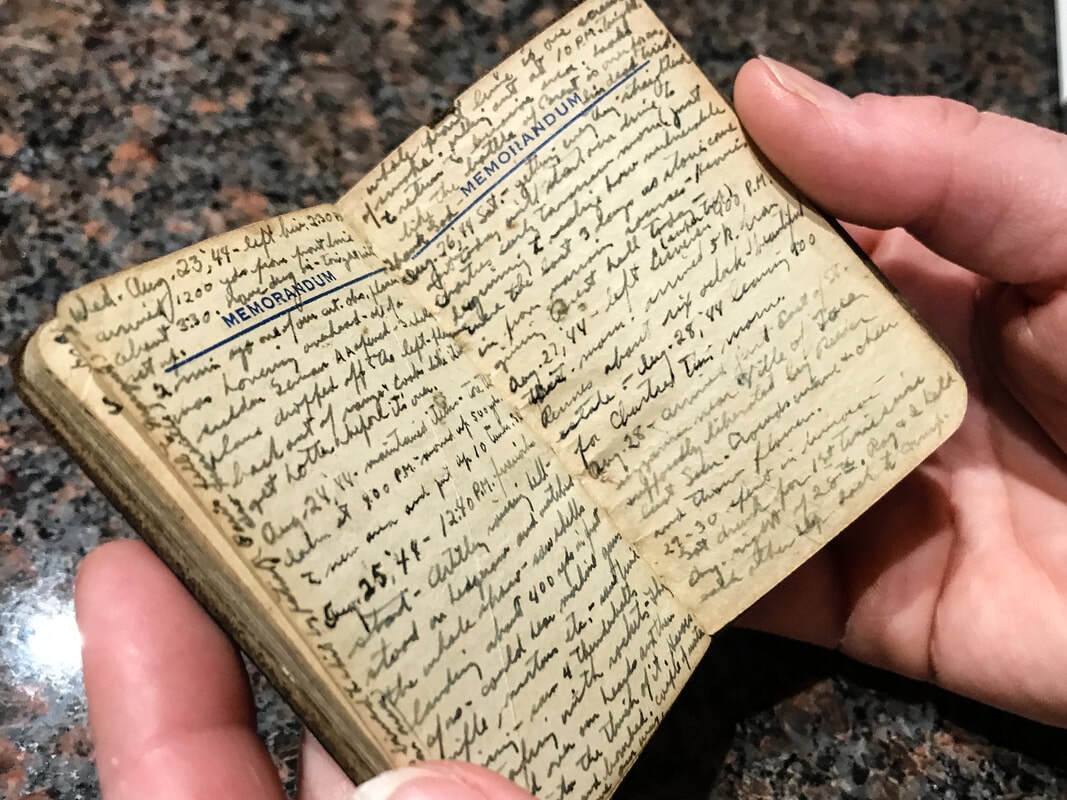 Secret Diary from Rick Beyer on Vimeo.